Submitting a winning cannabis retail license application is no small feat. It requires a tremendous amount of planning and attention to detail in each step of your application, and any misstep or incomplete piece of your application could cost you the opportunity of running a cannabis retail operation.
In this article, we will be providing a case study of a recent license review cycle in California. By examining the public records, we will demonstrate several key points that aspiring cannabis entrepreneurs must focus on to put together a winning cannabis retail application.
Depending on the state and/or local municipality where you're looking to win a license, you may have slightly different application and scoring requirements. While the details may vary, the overall purpose and focus of these applications will be largely similar in any market you operate in. 
Case Study: Cannabis Retail Applications and Licenses in California 
Recently, the city of Oxnard, California granted 13 cannabis retail licenses in their area, with a few other licenses pending. For this first wave of licenses, in a relatively quiet municipality North of Los Angeles and just South of Ventura, California, there were 51 applications, providing a roughly 25% success rate. 
As a result of this process, the local government has made public their decision processes, providing a unique inside look at the key attributes regulatory authorities are looking for when choosing winning cannabis retail licenses. 
We've dug into these open documents to sift through the good and the bad so we can report back and help current and aspiring cannabis entrepreneurs understand what distinguishes good and great applications, from their less-than-sterling counterparts.
For the full report of Cannabis Retail Application Process Records for the city of Oxnard, CA, be sure to visit their website here. 
1. Cannabis Retail Application: Business Plan
The business plan portion of your cannabis retail application is graded on a 500 point scale. This is by far, the largest and arguably the most significant piece of your application packet.
Primary Criteria for Your Cannabis Retail Business Plan
In the business plan of your application, you will be graded on the following primary criteria:
Budget:

Construction, operation and maintenance, employee compensation, cost of equipment, utility cost, and other operational costs.

Proof of capital:

Documentation of cash and/or liquid assets on hand, letters of credit, other equivalent assets, etc.

3-year pro forma:

3 years of financial forecasting and pro forma (Cashflow, balance sheet, income statement, sources, and use of funds)

Full hours of operation and opening and closing procedures.

Full description of day-to-day operations.

Full description of cash handling procedures.

Full description of inventory control procedures, including identification of the point of sales and track and trace software. 
Businesses that scored the highest in these categories had detailed budgets, and proof of capital along with detailed operational descriptions, outlines, and procedures for the day-to-day and week-to-week of their business.
Additional Criteria: For Cannabis Retail Applicants Only
There is a section of the application that applies exclusively to cannabis retail license applicants. 
Those additional criterion components include:
A description of customer check-in procedures.

Location and procedures for receiving deliveries during business hours.

Identifying the number of point of sales locations.

Approximated number of customers per hour and per day.

Description of the proposed product line and estimated percentage of sales of flower vs. other manufactured products.

Description of product handling procedures.

For Delivery: Description of those service procedures, including the number of vehicles as well as product security in transportation.
There were noticeable correlations on applications that scored the lowest in the Business Plan portion of the application. Many of them missed the mark in providing: 
Proof of capitalization

Detailed descriptions of day-to-day operations
Key Takeaways: Access to capital is a major issue for nearly all cannabis operations, and regulatory authorities are very aware of this. Cannabis retail applicants should be sure to provide ample proof of capital through documentation. 
And finally, while it may seem tiresome, detailed outlines and descriptions of day-to-day activities tell regulators you understand the business and are prepared to follow all necessary protocols. They are not only testing this knowledge but also testing your commitment to pay attention to minute details.
2. Cannabis Retail Application: Labor and Employment Plan
The total number of points that cannabis retail applicants have available to them on the labor and employment plan piece of their application is 300 points. 
Areas that applicants are graded on, in this portion of the application include: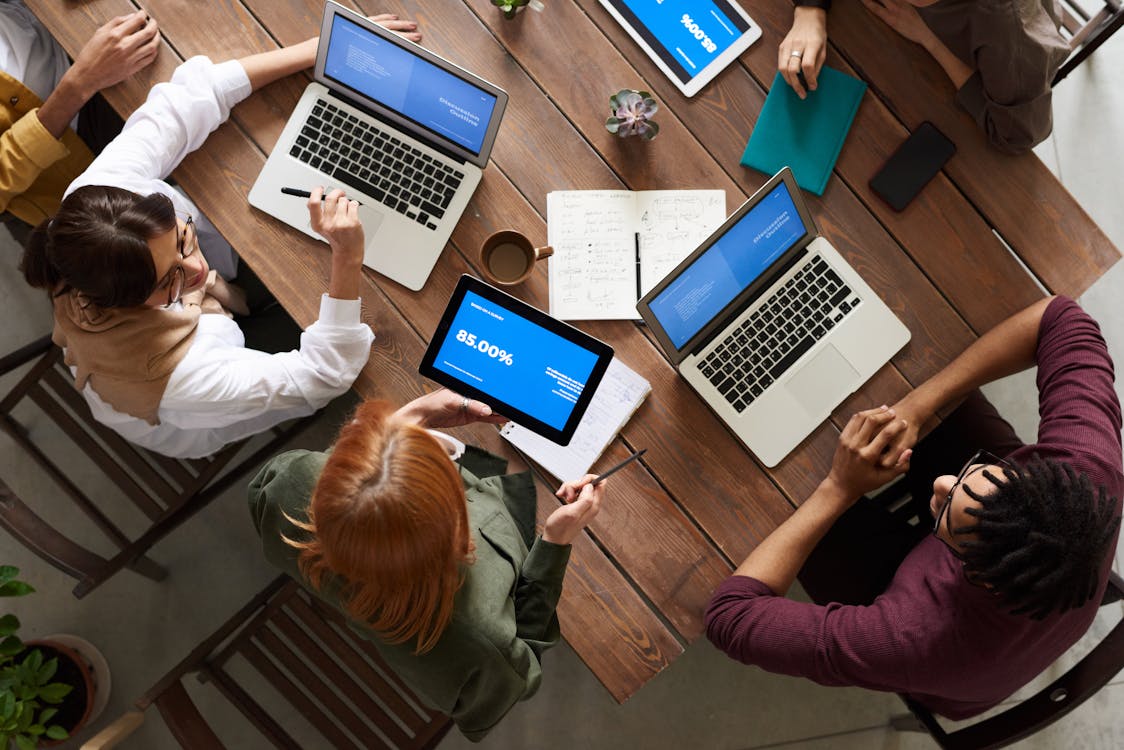 Compensation for employees.

Opportunities for ongoing or continuing education and training.

Description: Extent of which your commercial cannabis business will be locally managed and where the managers reside locally.

The projected number of employees, their titles, positions, and responsibilities.

A thorough description of employee policies and procedures.
Companies that received high marks in these areas addressed each piece of the above criteria with thorough descriptions along with meticulous procedures and outlines.
The low-scoring applications either failed to present certain pieces of criteria or did not provide enough detail on: 
Their policies for employee training and development.

Explanation of benefits.

Lack of information on the number of employees they need to run their business.
Key Takeaways: Low-scoring companies received significant point deductions for leaving out critical pieces of this part of the application and/or not providing enough detail in the above categories.
3.  Cannabis Retail Application: Safety Plan 
The safety plan is another important part of your cannabis retail application. There are 200 possible points in the safety plan section of the application process.
In this part of the application, cannabis retail license applicants need to meet certain criteria, including: 
Fire Safety Plan: Hired professional fire prevention and suppression consultants to consult on and implement all aspects of fire prevention, suppression, and safety.

Hazardous material response plan, and requisite prevention and safety mechanisms for it including gas monitoring equipment

Identification of all chemicals and gases used in their storage locations.

Descriptions for accident and incident reporting.

Evacuation and safety routes.

Written descriptions for all relevant safety features: fire prevention, suppression, HVAC, alarm systems, sprinklers, etc.

Location of all gas monitoring equipment and a detailed diagram of all of your facility's safety features.

Dates when the building/retail location was constructed.
The highest-scoring applicants received accolades for providing complete safety plans, procedures, documents, and diagrams with as much relevant detail as possible.
Key Takeaways: The lower-scoring applicants tended to provide the minimum amount of detail for the required topics. Some of them did not have a fire safety specialist or consultant design and/or review their fire safety plans and materials. Others lacked the diagrams, maps, and schematics for safety and prevention materials, evacuation routes, etc. around their facility.
4.  Cannabis Retail Application: Security Plan 
The security plan component of your cannabis retail application consists of another 200 possible points of your location's ability to meet certain specified security criteria.
Your cannabis retail application must include:
A security plan that's prepared by a professional security consultant.

A detailed security diagram and labeled floor plan of your business premises.

Intrusion alarm and monitoring system information: Location of each unit, name of the security company, and their contact information.

Whether or not you will use on-site security guards: Details on numbers of guards, their hours, locations, roles, and responsibilities.
Key Takeaways: Low-score applicants were docked for not addressing security procedures involved in cash handling, inventory, and employee access to certain areas on the premises. Cannabis retail applicants also lost points for not hiring a professional security consultant and failing to provide enough detail about their alarms, surveillance, and security system.
5.  Cannabis Retail Application: Community Benefits Agreement and Local Equity Program
The fifth and final piece of the application is a pass-fail section that asks if the cannabis retail applicant signed the Cannabis Community Benefits Agreement and Local Equity Program Form.
The Equity Program is designed to support equal opportunity in the cannabis industry by making legal cannabis business ownership and employment opportunities more accessible to low-income individuals and communities most impacted by the criminalization of cannabis.
The Equity Program is designed to support equal opportunity in the cannabis industry by making legal cannabis business ownership and employment opportunities more accessible to low-income individuals and communities that are impacted by illegal cannabis business activity.
A signature in this section is required in order for the city to accept and process the application.
Round-Up: The Do's and Don'ts of Winning Cannabis Retail Application
After taking this local survey on what separates a quality cannabis retail application from one that's lacking, the results are clear. Applications that receive the highest scores provide as much relevant detail as possible, in all aspects of the application.
Applicants that provided unclear, partially complete, incomplete, or substandard materials received much lower scores on their application.
While this may seem obvious, attention to detail is the real key here. Local regulators want "professional" organizations running their cannabis businesses. The ability to dutifully fill out a complex application and provide extremely detailed information about finances, operations, and safety procedures demonstrates that you and your organization understand what is needed to run this business, and you're committed enough to spend the extra time "dotting the i's and crossing the t's."
Since competition is so fierce for licenses in every cannabis market, there is no room for error or fudging the details. Not only are you trying to win a license, but you're also overcoming some social stigma. Depending on your locality, there may be members of the regulatory board actively looking for reasons to disqualify applications. Don't give them any. Take the time to be exacting in your license application, and show them you're the consummate, modern cannabis.
In Closing
This article only addresses the application process — one of several phases required to win a cannabis license. Keep in mind that putting together your business plan and pro forma financial statements for your business will account for a significant amount of points in your total application score.
This case study in the city of Oxnard largely represents what we see across the industry when it comes to cannabis retail applications. Many prospective cannabis retail applicants miss the mark or fail to secure their license because they didn't collaborate with a cannabis-specialized tax and finance team to bring top-notch financials to the table.
Don't risk missing out on getting your business license. Contact our tax and finance professionals at GreenGrowth CPAs today so we can help you put together the proper financial documentation and forecasting for your cannabis retail business.