Many licensing applications in California have tight deadlines – here's how to put everything together in a three week window.
Before getting deep into the application, you must be certain you can afford to cover operating expenses for at least six months to one year.
Then, look for properly zoned real estate to ensure there's actual space for you top open.
Spend time making a security plan for your new location – the application requires it.
Speak to one of our experts for help putting together a commercial cannabis application in California.
---
Commercial cannabis permits are becoming more available, but how to actually prep and assemble a winning application is still surrounded in mystery.
There have been a handful of California cities that released commercial cannabis permit applications with three-week submission windows…so time is tight to turn things around.
Prospective cannabis business owners may be wondering, "How do I put a Commercial Cannabis Application together in time?"
If you aren't already a licensed cannabis business owner that has gone through the process, applying may seem like a daunting task.
Where do applicants begin? What needs to be done? And who do they go to for help?
We are going to break it down for you in a few sections including:
Financials
Location
Architects
Security
Operating Procedures
Staffing
Community Benefits
Labor, and more…
Financials: Can I afford to start a cannabis business and keep it running?
The first thing any prospective cannabis business owner should do is figure out their financials or their money situation.
Financials is a broad term that reaches into operating budgets, build out costs, pro formas, and proof of capitalization.
Before putting anything else together for an application, you need to figure out if you can afford to build out the business, cover operating expenses for at least six months to one year, and see if you have enough liquid assets to cover everything.
The best way to figure this out, aside from looking into your bank accounts and assets, is by engaging the professional services of a financial firm. They will be able to show you how much the costs will be to start up, build out, and operate. They will also be able to provide you with the pro formas you will need to include in your application.
If you find that you don't have enough capitalization to cover start up, build out, and operating costs, then it may be best to keep an eye out for other cities that will be accepting submissions in the near future so that you can build up more cash reserves. Being smart about whether or not to proceed with a submission could save you a lot of money.
Location: Where will I operate my cannabis business?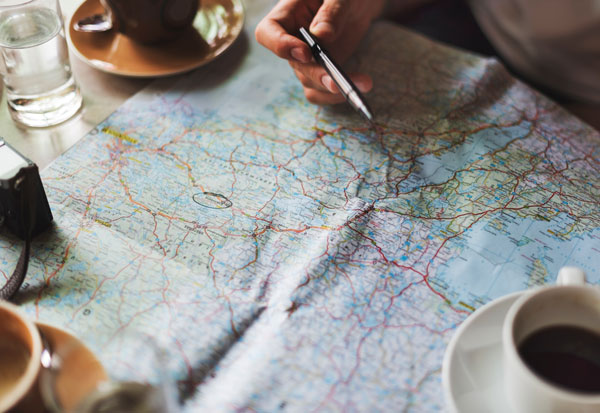 Most cities have "Green Zones" or areas specifically for commercial cannabis activities.
It would be wise to find cannabis zoning maps for the cities you may be interested in applying to before purchasing any property or signing a Letter of Intent for a lease.
Typically, property in zoned areas for cannabis charge slightly higher prices per square foot.
After you have found the zones on a map, hop in the car and do some window-time…meaning go out and see what the neighborhood is like, see who frequents the area. Check freeway entrances, driveway sizes, and what other businesses actually comprise your potentially new community.
Architect or Civil Engineer: Site and Floor Plans
After securing a location, the next thing to do is find an architect who will be able to provide you site and floor plans that meet both local and state building, plumbing, electrical, mechanical, fire, and safety requirements.
This may sound like a tall order but a professional architect or civil engineer, with experience in cannabis, will be able to provide you with everything you need to submit a complete and accurate application.
Note, this is NOT something you can complete on your own…you will need a licensed professional, but you can surely give them some input for consideration.
Security: Security Overlay, Security Plans and Professional Security Services
An integral aspect of the cannabis industry is security because of the product value and that this is, for the most part, a cash-based business.
Local and state authorities place great importance on security because of diversion, theft, loss, and other related criminal activity that is associated with cannabis.
This means that your application will require you to engage the professional services of a security agency that will provide you with a customized security overlay, plan and other security-related services that will help keep your cannabis business compliant with local and state laws and regulations.
Commercial Cannabis Business Standard Operating Procedures: How will the business operate?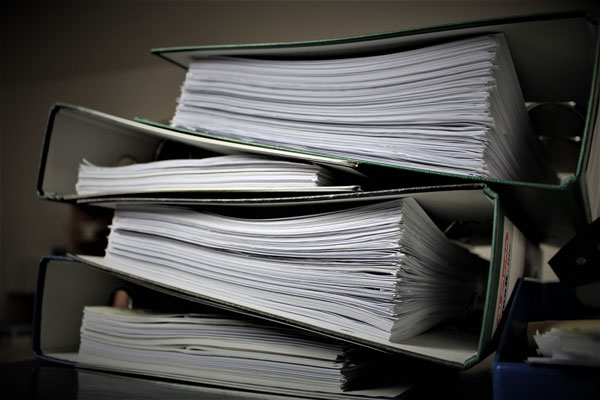 Every business will have its own set of policies, procedures, and methods. This is generally called Standard Operating Procedures (aka SOPs).
SOPs should contain everything that employees, owners, and third parties will need to know to conduct specific businesses, activities, and how to handle specific situations.
Every Commercial Cannabis Application will require the applicant to submit variations of these procedures. Sometimes, the Business Plan portion of an application will ask for how business will be conducted on a daily basis- which is another way of asking for specific portions of a business' operating procedures.
Good operating procedures will be able to cite local and state regulations as governing authorities and demonstrate why some processes are handled and executed a specific way.
Operating procedures are also there to help keep the business compliant with laws and regulations, and as such, should be done by a professional and customized to meet your business' particular needs and location.
Staffing Plan: Who will I hire? How many employees do I need?
Many cities will require some sort of Development Agreement that requires applicants to commit to local hiring.
A staffing plan addresses this requirement and defines the specific roles that will need to be filled and by whom. Staffing plans should include job descriptions, requirements, hours and compensation.
Community Benefits Plan: How will my business give back to the Community?
Every city realizes the lucrative nature of the cannabis industry and that they can make money taxing your cannabis business.
The difference now is setting your business apart from all the others by committing to genuinely appropriating your business and its revenues to becoming part of the community and providing unique services and opportunities to its residents.
Will you be donating a portion of your profits? Are you employing people from an underserved portion of the community?
Labor Peace Agreement: Do I have more than 20 Employees?
A unique aspect of the cannabis industry is its willingness to provide living wages to its part-time and full-time employees.
To commit to this, the standard cannabis industry practice is to enter into a Labor Peace Agreement with a union, if and when the Company has 20 or more employees. Applications will require applicants to enter into these agreements upon hiring its 20th employee.
If you will have 20 or more employees, or may have 20 or more employees in the future, then it will be best to engage the services of a professional cannabis consulting firm or labor attorney who can put together a labor peace agreement for you.
Limited Waiver of Sovereign Immunity: What is this and where can I get one?
A Limited Waiver of Sovereign Immunity is a document that states that cannabis business owners do not belong to, or identify with, any tribes that have sovereign immunity.
It also states that even if a tribe were to declare an owner a member of their tribe, the owner, and the cannabis business, will not be able to brandish the tribe's sovereign immunity against the federal, state or local government. A professional cannabis business consultant and some cannabis attorneys should be able to provide you with a waiver to include in your application.
Owner Information, Financial Interests, Experience, and Background Checks
The last, and most time-consuming part of the application is filling out the application to include all the owner information, business information, individuals with financial interests, owner's professional experience, and other local documents needed to be filed, such as background check forms and development agreements.
Putting Your Application Together
One thing to remember when applying for a Commercial Cannabis Business Permit is to tackle each requirement in a timely fashion – or engage the services of someone who will.
Part of the process is understanding exactly what the application is asking for so that the material and the documents are correct the first time.
If you are ready to go to the next step and feel you may need some help, contact a team member today.