Every business is a talent business. Building a uniquely talented team is the performance driver that distinguishes leaders from the rest of the pack. The unique conditions of the cannabis industry — including a shallow hiring pool and tight margins — make finding and retaining top talent an utmost priority for cannabis operators seeking to gain a competitive advantage.
An underutilized tool for attracting, incentivizing, and retaining top talent — while also motivating them to work hard and help grow your organization — is to offer ownership to your cannabis employees.
In this article, we will explore:
Why cannabis companies need to use every available advantage to attract and retain talented employees.

How cannabis industry ownership stakes work.

Different options and recommendations for cannabis business owners

How to offer ownership to your cannabis employees and structure that into your cannabis business.
The Current State of Hiring in the Cannabis Industry
The cannabis industry has been a tremendous boon to job markets in legal markets, delivering both employment opportunities and major tax revenue. However, most of these new jobs are entry-level and a serious issue facing every cannabis operator is finding qualified talent.
As an early-stage industry, there is an understandably limited supply of experienced talent in the cannabis industry — especially in executive leadership and highly-technical positions. As a result, more and more talent is being recruited from related and adjacent industries, including Food & Beverage, Manufacturing, Agriculture and Finance.
Talent in these sectors can certainly bring a lot of skill and useful experience to cannabis operators, but there is often a psychological barrier of entry to cannabis. If, for example, a Chief Operating Officer at a traditional food manufacturer isn't already accustomed to cannabis culture, they are likely to be wary about entering a new industry with the red flags that are part and parcel with cannabis industry at this stage: concern over federal legality, operational and financial roadblocks, like lack of access to banking and intra-state commerce.
One way traditional industries overcome obstacles like this is via increased compensation. Unfortunately, for the cannabis industry, this is another major problem. Cannabis businesses are subject to an unfair tax regimen that suppresses profit and new salaries can crush the bottom line.
So, how can cannabis companies overcome these obstacles? By offering employees share-based compensation. Giving employees ownership of the business helps attract, maintain and motivate top talent.
How Common is Share-Based Compensation in Cannabis?
In other early-stage or start-up-driven industries, technology being the best example, distributing ownership shares is a common practice. Newer companies can show a lot of promise and growth potential, but funding and cash flow can present extreme difficulties, especially in pre-revenue stages. So instead, tech start-ups typically offer ownership stakes to compensate for the inability to pay market-price salaries, while offering employees the potential of a much larger payout, in the future.
In all industries, including cannabis, nearly all public companies distribute stock and ownership as a way to catch the eyes of motivated, talented employees. But unlike the tech industry, the cannabis industry has yet to embrace this practice among privately-held companies.
As a result, private companies that follow the path of share-based compensation can gain a serious competitive edge over their cannabis industry peers.
When weighing two job offers, a potential hire may take a lower salary if the offer contains share-based compensation. This helps the company maintain cash flow while also motivating the new hire to help the business grow.
Additionally, the cannabis marketplace has undergone some major swings in recent years. We are currently on the rise and the M&A market is poised for a major surge. This means that small- to mid-size cannabis operations are increasingly likely acquisition targets, putting real value behind share-based compensation.
Key Considerations for Structuring Share-Based Compensation
There are several key points you want to consider before implementing share-based compensation into your cannabis business' growth strategy.
As You Raise Money Founder Ownership will be Diluted
If you've boot-strapped every stage of your cannabis operation's growth, this won't be an issue. But a majority of businesses will, at some time, take on an investor, whether in Series A/B/C rounds or, ultimately, in a go-public transaction. As a result, you must ALWAYS have the big picture in mind.
Whatever ownership you give employees, they will likely maintain that level unless you execute a complicated transaction to take shares back (and alienate those shareholders). That means every time you raise money, you're likely to be handing your shares to investors
So, be sure to have a plan in place to protect your ownership across your business's lifetime.
Be Stingy With Shares Now Because They'll Be Worth a Lot More in the Future (Probably)
The math here is pretty simple. One percent ownership of a company valued at $1,000,000 might not seem that exciting at $10,000.
But consider the value of one percent ownership of Trulieve at the current market capitalization of $4,700,000,000 = $47 million… That's a pretty enticing value add for a talented hire.
The point here is to not get too excited about throwing shares around at an early-stage. Always have that long-term plan in mind. A key to this is to have concrete numbers around future revenue growth. We highly recommend having a pro forma performed at various stages throughout your cannabis business's life cycle so you have a good idea of current and future financial performance.
Leave Room to Build Your Team
Small to mid-sized cannabis companies almost certainly don't have their full c-suite and leadership team currently in place. So, once you've decided how much of your company you'll offer to employees, be sure to leave room for future hires.
For example, you may not currently have a need for a Chief Financial Officer (especially if you're using our outsourced CFO services) but five years down the line, when you're a multi-state operator with $100M in monthly revenue, you certainly will. To attract that right talent, you'll want room to offer shares. So plan accordingly.
Create a Vesting Structure that Rewards Time and Performance
The final piece of the puzzle is to implement incentives that reward performance and time spent with your company.
This simply means that upon hiring, you'll give certain employees the ability to earn their shares of your business depending on how long they stay with you, and even based on business growth or other key objectives. Structured appropriately, these can motivate and retain employees for years and they work to maximize their ownership stake.
Stock Options vs. Restricted Stock for Cannabis Businesses
There are a few different ways that your private cannabis business can offer stock to your current employees and future talented hires.
Restricted Stock for Cannabis Employees
Restricted stock shares are awarded outright to employees. The owner of restricted stock has the same privileges and rights as a shareholder at a company would. This gives any holder of restricted shares voting rights in the company, as they are essentially considered a part-owner.
Although, if your employees' shares have not yet vested, your business may reserve the right to buy back unvested shares if the employee (or employees) in question leave your company.
RSA (Restricted Stock Awards) are normally issued to early employees of a company, prior to the first rounds of equity financing. The reason new companies will offer RSAs to first-employees as a means of compensation is normally when the business doesn't have the cash outlay to afford market-price salaries. Unlike options or RSUs, your employees take ownership of RSA stock on the day they are issued.
RSUs (Restricted Stock Units) are a form of common stock that is promised by a company to be granted at a future date. RSUs are contingent on certain vesting and performance conditions, and as such, are not granted to your employees until the conditions are met and/or the restrictions lapse.
Those conditions can include or be triggered by:
A vesting date.

The liquidation of the company.

Or another set, specific date in the future.
Offering Stock Options to Cannabis Business Employees
Stock options, on the other hand, define the rights of employees to purchase a number of shares, at a given price, sometime in the future of your company.
If your company's future stock price exceeds the price that your employees buy in, they can sell it for a profit. Their profit margin would simply be the difference between the option price (the price they were able to buy in at) and the actual market price (the value of the stock at which point they were able to sell).
Typically, employees have certain restrictions on selling their stock, which is laid out in a market standoff provision.
A market standoff provision is a window of time after the IPO that employees cannot sell their stock. This period gives the value of your company's stock time to stabilize.
For business owners, this provision protects your company's stock value from plummeting, in the event that most or all of your employees would sell in a short span of time.
The standard term for market standoff agreements is 180 days, but they can vary from at little as 90 days to as long as one year.
Ways to Structure Stocks and Offer Ownership to Your Cannabis Employees
What are some of the best practices you can use for structuring your stock compensation, in order to attract and retain the best talent in the cannabis business?
Below are observations that our cannabis finance team was able to pull from the 30-40 most prominent public businesses in the cannabis industry and how they distribute equity.
Set aside 10% ownership to be distributed to key stakeholders (Eventually)
According to the data, the absolute top-end of stock that cannabis companies offer their employees is around 20% ownership, with the low end being 4%. The remainder is designated for the public, post IPO.
On average, we see that many of the leaders in the industry allow 10%-11% of their total stock into the option pool for their employees.
Types of Awards Issued: No RSAs, Distribute Stock Options and RSUs
The top cannabis companies place a much greater emphasis on options vs. RSUs.
RSUs are generally reserved for top management & the Board of Directors, while options make up the rest.
From 2018-2020 we these companies were offering, on average, 81%-87% of their option pool for employees.
Why do businesses prefer options over restricted stock?
Employees with stock options are going to be far more motivated to collaborate, work hard, and stay at the company longer to push the future market value of that stock as high as possible, in order to maximize their return.
Set General Vesting Terms for 3-5 years
Of the companies in this analysis, the average of general vesting terms was 3-5 years.
Setting a vesting period of 3-5 years protects your business from all of your talent "cashing out" immediately or soon after the stock is granted. Vesting terms protect you and your business from losing key employees and/or a significant percentage of your workforce in a short time span.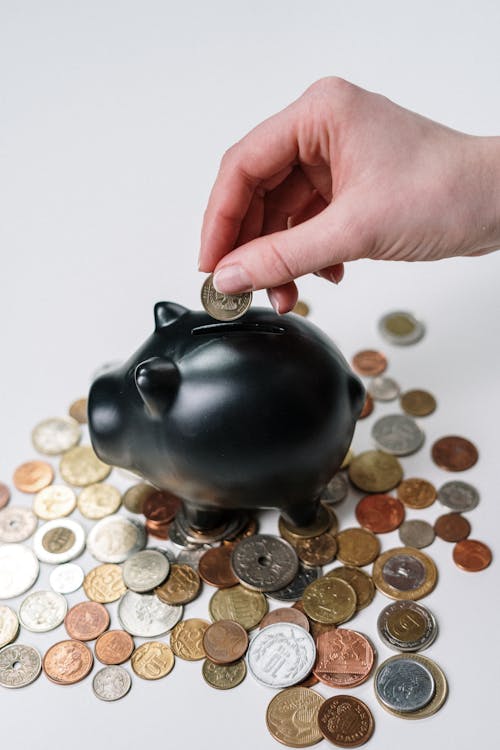 Setting a 3-5 year vesting schedule also gives your business more assurance that you retain talent longer, which provides a necessary layer of security and stability in the event of market changes, business pivots, surges in business growth, and the like.
Note: In addition to a vesting term of 3-5 years, the average general expiration date these cannabis organizations offer is 5-10 years.
Steps in Implementing a Plan: Stock Compensation Strategies for Cannabis Employees
If you want to offer ownership to your cannabis employees as a form of compensation and plan on structuring that into your business, be aware that it is a complicated process that requires the involvement of key stakeholders, attorneys, a third-party valuation firm, and several other departments and roles within your organization.
Attorneys
Drafting the overall Incentive Plan Agreement, and paperwork. Getting approval and signatures of the agreement by the Board of Directors/Managers.
Third-Party Valuation Firm
Providing an unbiased, official determination and valuation of the exercise price for the options or stock to be issued.
CFO, Accounting, HR, and Payroll
Will perform everything from setting up the project plan and the terms of it (including the pool, award types, number of awards issued to each employee, board members, executives, etc.) to overseeing every other step in the implementation process. They will communicate the terms of the awards and issue the awards to employees, while also producing W2s and 1099s in their end-of-year statements.
Final Thoughts
Designing an effective plan and structure for how you offer ownership to your cannabis employees can be a daunting, long, and complex process. The best way to do this is with the guidance and assistance of the experienced cannabis tax and finance professionals at GreenGrowth CPAs.
To schedule a consultation, call us at 1 800-674-9050 or visit us at www.greengrowthcpas.com/get-started/