This week's cannabis updates from the state of California come from Los Angeles, Hesperia, Sacramento, and Oceanside. Plus, an important update in regards to starting a hemp business in the US.
National Credit Union Administration, US
The National Credit Union Administration is a federal government agency that regulates, charters, and supervises federal credit unions. This week, the NCUA released guidance in regards to federally-insured credit unions that wish to provide financial services to legally-operating hemp businesses. Specifically, the memo reads: "Credit unions may provide the customary range of financial services for business accounts, including loans, to lawfully operating hemp-related businesses within their fields of membership."
Furthermore, the NCUA guidance gives explicit permission for credit unions to lend to lawfully operating hemp businesses. "Credit unions also need to ensure such lending is conducted safely and soundly, consistent with sound commercial lending practices. This includes appropriate underwriting standards that consider the borrower's management ability and experience with this line of business, the financial condition of the borrower, and the borrower's ability to meet all obligations and service the debt."
The future looks bright for starting a hemp business. To review the full document, click here.
Los Angeles, California
The Los Angeles Department of Cannabis Regulation (DCR) will open the window for Phase 3 Retail Round 1 Applications on September 3, 2019 at 10:00AM. Prospective applicants will have until 10:00AM on September 17, 2019 to complete and submit their application. To apply, you must submit all your materials as requested through the online portal on the DCR website.
Hesperia, California
Hesperia's City Council voted to amend the municipal code in regards to the delivery and dispensing of medical cannabis. The city expanded the requirement for commercial automobile liability insurance to include coverage for "scheduled auto", "hired auto", and "non-owned auto", with limits of liability no less than $1 million per accident for bodily and property damage. What does this mean in practice? If you're operating a cannabis delivery service using a rideshare service such as Lyft or Uber, your auto insurance policy needs to cover those vehicles.
Sacramento, California
Sacramento's City Council had a retroactive approval adopted this week in relation to the hemp market. The city reached an agreement with the California CDFA to reimburse costs from the industrial hemp cultivation program of up to $2,000 for the period from April 30, 3019 – June 30, 2020. However, the city also placed a temporary moratorium on the cultivation of industrial hemp within the county of Sacramento. This includes cultivation at "established agricultural research institutions" and includes provisions prohibiting the cultivation of hemp until August 2020.
Oceanside, California
The Oceanside City Council adopted a resolution limiting the number of medical cannabis cultivation facilities to 12 within the city limits. There will also be a cannabis business tax measure added to the November 2020 ballots for voters to decide on. Currently, there are five approved cultivation licensees and seven applicants waiting for approval in Oceanside. The tax rates that will be submitted for voter approval are:
Gross receipts tax of 5-15% – with an initial rate set at 7% of gross receipts
Cultivation tax rate of $10 to $25 per square foot of canopy – with an initial rate set at $15 per square foot of cultivation.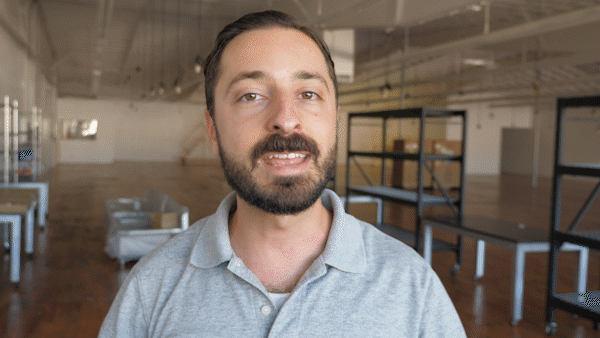 Don't miss out on our webinar this Wednesday! Click Here to Sign Up!
Need help with your cannabis company? Click the "Get Started" button below to request a consultation.
{{cta('e221e57c-bc98-40d6-b31d-286dd9a931c3')}}